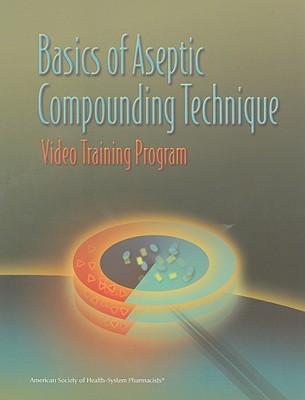 Compounding Sterile Preparations
To determine whether aseptic compounding errors were reduced at the end of the third professional year after modifying pharmacy practice laboratories and implementing an institutional introductory pharmacy practice experience IPPE. An aseptic compounding laboratory, previously occurring during the third-year spring semester, was added to the second-year spring semester.
An hour institutional IPPE was also added in the summer between the second and third years. Instructors recorded aseptic compounding errors using a grading checklist for second-year and third-year student assessments. Third-year student aseptic compounding errors were assessed prior to the curricular changes and for 2 subsequent years for students on the Oklahoma City and Tulsa campuses of the University of Oklahoma.
Both third-year cohorts committed fewer aseptic technique errors than they did during their second years, and the probability was significantly lower for students on the Oklahoma City campus.
The probability of committing major aseptic technique errors was significantly lower for 2 consecutive third-year cohorts after the curricular changes.
The addition of second-year aseptic compounding laboratory experiences and third-year institutional IPPE content reduced instructor-assessed errors at the end of the third year. Although challenges to providing a sufficient number and quality of experiences in institutional practice exist, 2 collaborations between academia and health care institutions to align IPPE and APPE competencies can benefit both parties. One example is sterile product compounding.
Suggested entry-level practice competencies for institutional practice include the demonstration of aseptic technique to provide sterile compounded parenteral solutions. Pharmaceutical compounding, whether sterile or nonsterile, is a skill requiring significant practice and repetition to demonstrate competency. The scope, frequency, timing, and methods by which schools and colleges of pharmacy implement aseptic technique curricula are specific to each professional program.
Models for delivering content and assessing aseptic compounding techniques of pharmacy students are published. Brown et al described implementation of a scoring rubric for aseptic technique over a 2-semester, second professional year course in which students compounded 11 parenteral products during 8 laboratory sessions occurring approximately every 4 weeks.
Useful step-by-step guide to aseptic compounding
This study provided detail on the nature of errors by pharmacy students as assessed by instructors in real time, though the investigators did not include media-fill testing to determine the presence of microbial contamination in prepared products.
Isanhart et al used media-fill testing prior to and at the end of a one-semester parenteral product laboratory course to assess aseptic technique competency for second-professional year students. For the 2 media-fill assessments, each student prepared 3 low-risk and 3 medium-risk syringes.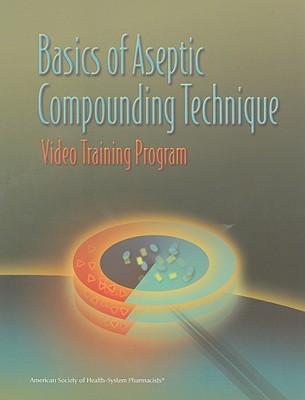 Direct visual instructor observation and assessment of student aseptic technique also were mentioned for this study. However, specific details were not provided, and a correlation of observed student errors with actual contamination of syringes apparently was not completed.
Aseptic technique curricula should provide pharmacy students with sufficient baseline training to safely contribute to this area of pharmacy practice on their IPPE and APPE rotations. Students should ultimately gain the proficiency needed by practicing pharmacists in settings where parenteral products are prepared. We implemented a curriculum modification that incorporated aseptic compounding into the second professional and third professional years instead of only the third year , as well as an institutional IPPE during the summer term between these years.
The structure and details of our aseptic compounding curriculum during both professional years is described, including use of online teaching media, compounding practice protocols with instructor feedback, and terminal assessment methods of student aseptic technique.
The Discussion includes additional findings from relevant publications of aseptic compounding specific to pharmacy students, as well as details from studies examining personnel and environmental factors affecting product sterility in actual practice environments. The second and third years of the professional curriculum were modified: aseptic compounding was incorporated into the second year instead of only the third year , and a 2-week, hour institutional IPPE was added in the summer between the second and third years.
Learning objectives for the institutional IPPE included demonstration of proper aseptic technique and preparation of sterile parenteral solutions. Additionally, formative assessment and reflective journaling exercises were included as part of the development of these competencies. A required summative assessment of student performance was conducted by supervising preceptors at the end of the institutional IPPE.
Institutional IPPE placements were determined by student preferences. Across the 2 cohort years assessed classes of and , 23 to 25 institutional sites were used for the summer institutional IPPEs, with students being assigned to one of the 7 available 2-week summer time blocks.
Related Links
The number of students assigned to the same IPPE site varied from 1 to 15, with an average of 4. Prior to the academic year, terminal preparatory aseptic compounding content and laboratories had occurred during the third-year spring semester, immediately prior to the fourth professional APPE year. In preparation for implementation of the third-year hour summer institutional IPPE, additional aseptic compounding laboratory experiences were added to the second-year spring semester to better support basic skill development.
For the study period, students in the second and third years reviewed sterile product course materials and viewed online aseptic compounding video segments outside of class prior to scheduled laboratory sessions Table 1. Second-year students were instructed to review 11 video segments, totaling 44 minutes. Third-year students were required to review the same 11 video segments and an additional 8 video segments of 25 minutes for a total video content of approximately 69 minutes.
All students had unlimited online access to these video segments, which were internally produced for demonstration of desired aseptic compounding techniques. During minute time blocks, second-year students completed one laboratory compounding protocol consisting of 9 low-risk aseptic technique manipulations preparing small volume parenteral products with a single additive of various volumes.
Third-year students completed 2 such laboratories with small volume parenteral products for a total of 16 low-risk aseptic technique manipulations, in addition to receiving experience working with filters, transfer needles, and ampules. Second-year and third-year students received formative feedback at a maximum ratio of 1 instructor to 2 students during their laboratory sessions prior to their final aseptic technique assessments.
For final assessments, students individually prepared a simulated small volume parenteral product with a single additive while an instructor rated aseptic technique performance and made note of errors via a checklist Appendix 1. Major errors were those considered to have the potential to compromise product sterility, such as directly touching sterile sites, not disinfecting sterile sites, obstructing sterile airflow to sterile sites, or exposing sterile sites to nonsterile airflow during compounding.
Minor errors included all other technique-related items not deemed to have high potential to directly compromise product sterility. A comparison of major and minor aseptic technique errors between the second and third years occurred for 2 consecutive student classes class of through the class of after the curricular change.
Aseptic technique compounding errors of students completing the curriculum prior to the curricular change class of were compared with those of students who completed the new curriculum classes of and While controlling for institutional IPPE site clustering ie, students nested within IPPE sites , the effects of campus location Oklahoma City or Tulsa and hospital experience on the measures of association between aseptic technique compounding errors among the 3 student cohorts were examined.
This study was approved by the institutional review board for the University of Oklahoma Health Sciences Center. Table 2 summarizes the prevalence of minor and major aseptic technique compounding errors by cohort, campus, and experience working as an intern in hospital practice. Our outcome of interest dependent variable was ordinal defined by 4 levels on a continuum from: no error 0 , minor error 1 , major error 2 , and minor plus major error 3.
A likelihood ratio-based test 11 was used to test the null hypotheses that: 1 there was no variability in the probability of committing an error random intercept terms and 2 there was no variability in the probability random slope terms of committing an error among students nested within practice sites over time.
There was no missing data for any of the investigated covariates or student error assessments during the second or third years of pharmacy school. Parameter estimates odds ratios were generated using maximum likelihood procedures.
At the Oklahoma City campus, cohort students were significantly less likely to commit errors after the curriculum changes [odds ratio: 0. Cohort students were also significantly less likely to commit errors after curriculum changes than before the changes odds ratio: 0. Cohort students were less likely to commit errors after curriculum changes odds ratio: 0. To determine whether there was a relationship between aseptic compounding errors and cohort membership among third-year students exposed to different components of curriculum, we compared the probability of aseptic compounding errors among third-year student cohorts while controlling for potential influences moderation or confounding effects of campus, previous hospital experience and practice site students nested within practice site; Table 4.
Cohorts and had a lower probability of committing minor and major errors than cohort precurricular change even after controlling for campus location, previous hospital experience and practice-site clustering effects.
Students at the Oklahoma City campus were significantly more likely to commit minor errors than their Tulsa counterparts odds ratio: 2.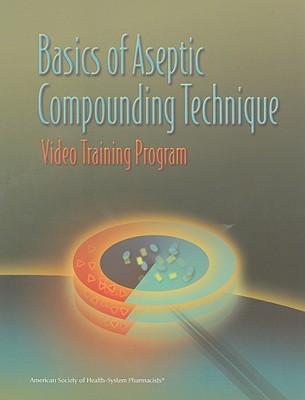 Implementation of the described curricular changes reduced the likelihood of a student committing aseptic compounding errors on a severity continuum from no error to committing both minor and major errors.
This trend applied to both campuses, though only the Oklahoma City campus reached significance, potentially secondary to lower student numbers on the Tulsa campus and less power to confirm significance. The rates of minor and major errors also were significantly lower in class of and class of cohorts than in the class of cohort, which had not been exposed to the curriculum changes.
Pdfsam basic review of aseptic compounding
The second-year sterile product laboratory and third-year institutional IPPE occurred prior to the final third-year technique assessment, so we were unable to determine the individual contribution of either intervention.
Third-year spring semester laboratory instructors anecdotally reported much improved sterile product compounding skills during the semester relative to the time before the curricular change and prior to their final assessment. Regardless, because the final third-year assessment at the end of the spring semester represented the time point preceding entry to the APPE year, during which advanced performance is expected, the students demonstrated better quality of sterile product compounding skills after the curricular changes.
Student work experience as an intern in a hospital environment was documented at the start of the second year in order to control for such influence outside the curriculum and was not found to significantly influence the likelihood of error commission.
It is desirable for students to have comparable contributions to sterile product preparation during their institutional IPPEs, and while it is difficult to standardize the scope and depth of such experiences, at least we did not find evidence of consistent deficiencies in compounding training by practice site through our analyses.
Findings from studies evaluating personnel and environmental factors contributing to contamination of sterile products have implications for the design and evaluation of aseptic compounding training in pharmacy curricula. Minimizing the potential for touch contamination during sterile compounding is an area of ongoing improvement for pharmacy students, as contamination of sterile syringes can occur when the lumen comes in contact with environmental surfaces and the hands of the operator.
While we did not observe a difference between hospital pharmacy experience as an intern and the likelihood of committing an error during visual assessment, the relationship between experience compounding sterile preparations and the contamination rate of the final product showed conflicting results. The final contamination rate of sterile product competency evaluations by media-fill testing is lower for pharmacists in comparison to technicians, though pharmacists working regularly in sterile product preparation have slightly higher contamination rates than pharmacists with less experience, 15 and even with direct, regular experience in sterile preparation, pharmacists still can produce contaminated media-fill products.
Baseline training, quality assurance procedures to document absence of microbial contamination, and ongoing commitment to personal excellence with sterile product compounding skills can all impact patient safety. Our assessment method involved visual observation of errors during a syringe transfer of a single additive to a small volume parenteral, which is considered a low-risk compounding procedure.
This procedure was selected because it represents one of the most commonly encountered scenarios in hospital pharmacy practice, so students should receive training and corrective feedback accordingly. Though the visually observed error rate should arguably be zero and must be assessed with scrutiny, such errors may not lead to contaminated preparations.
In conjunction with visual verification of technique, media-fill testing would better ensure that product sterility is maintained. Baseline and end-of-course media-fill testing of pharmacy students showed a contamination rate of 5. Experienced certified technicians completing more than syringes for low-risk media-fill testing demonstrated no microbial contamination, 17 which is consistent with the low failure rate seen after instruction of pharmacy students by Isanhart et al.
Visual observation for errors during aseptic compounding procedures requires a high level of vigilance. Future studies could consider the use of media-fill testing and visual verification for valid assessment of aseptic compounding errors.
Furthermore, comparisons could be made between the proportions of errors detected by these 2 methods to determine the degree or extent of potential misclassification bias attributable using visual verification, assuming media-fill testing is the gold standard. We intend to continue the current instructional design in terms of the timing of laboratory experiences for second-year and third-year students, though more sterile product repetitions during the second year are desirable in preparation for the summer institutional IPPE.
INTRODUCTION
The use of online instructional demonstration videos depicting desirable aseptic compounding techniques greatly contributed to teaching efficiency for the second- and third-year courses, including consistency of instruction. With the majority of video clips depicting focused instruction of less than 4 minutes in length, students can be required to review them outside of class in preparation for their hands-on laboratory sessions and also re-review them as needed.
In comparison to a laboratory model where students have a high number of sterile product laboratories during a semester but complete a small number of preparations per laboratory, we favor fewer laboratories with a high number of sterile product preparations per laboratory to foster skill development.
This also allows for more efficient instructional time during the formative laboratory sessions, where repeated aseptic technique manipulations can be reviewed in 30 to 45 minutes using a low instructor-to-student ratio. Specific feedback can then be provided to students, and subsequent observations can verify progress. A summative evaluation of medium-risk compounding techniques could be added to our assessment process, as we are only providing summative assessment for low-risk compounding.
We also continue to discuss whether to implement media-fill testing to evaluate microbial contamination of a prepared product in concert with our visual assessment methods. When students are enrolled in experiential coursework, our state pharmacy law allows them to assist qualified pharmacists in preparing sterile products under their direct supervision provided that specific training requirements are met. A remaining question for investigation is the retention and demonstration of proper aseptic compounding skills during the APPE year.
For some students, the institutional APPE may be scheduled up to 11 months after their last formal instruction in our third-year curriculum.
It is important to acknowledge limitations of this study. It is possible that improvements in aseptic compounding reduced errors could be a result of students becoming accustomed to the procedures eg, observation by faculty members and checklists used for error assessments rather than changes in the curriculum.
To obtain unbiased effects of curriculum changes, a randomized study design would be needed to control for unknown or unmeasured potential confounding factors that may mask or bias intervention effects.
The potential also exists for variation in instructor observation and assessment within and between campuses.
Virtualization security protecting virtualized environments pdf download
Because of lower student numbers, the Tulsa student campus had more consistent faculty instruction, and one faculty member conducted the majority of all second-year and third-year assessments for all cohorts. At the Oklahoma City campus, several faculty members were required to conduct the second-year instruction and assessments, although one instructor conducted the third-year assessments for all cohorts. Whether the consistency of instruction and formative feedback in Tulsa accounts for the difference observed between campuses is unknown.