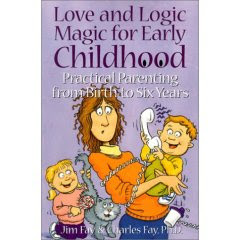 Customer Reviews
The key idea behind Love and Logic is that children must be taught about consequences and accountability. This book is therefore an invaluable tool to help parents teach their children about personal responsibility.
It teaches parents that with practice, they can keep their calm and reduce yelling. Using natural consequences means that serious lessons need not be repeated.
Entry Fees
What about asking for help? What about giving help?
Do people deserve help when they screw up? Although the Love and Logic theory is awesome, it must be adapted to different children and different situations.
Parenting With Love & Logic - Jim Fay & Dr Daniel Amen
It can help you learn about setting boundaries and sticking to them. The book, however, might be less effective if you have special needs children who are likely to get upset by such an approach.
See a Problem?
It is written and edited by me. It may contain affiliate links. The main ideas Cline and Fay argue that parents must treat their children as they will be treated in the real world.
They assert that parents must stop providing children with soft places to land and provide them with realistic consequences your daughter forgets to feed her dog, you give it away for a few days without consulting her; a kid uses all his money and no longer has money for lunch. He asks if he can make his lunch from the food in the fridge. The parents agree but only under one condition: that he pays for it.
Letting children deal with the consequences of their actions in childhood is less harmful than letting them deal with those consequences in adulthood.
They must be taught to make good choices and to take ownership for their actions. The world is a tough place and is not as forgiving as parents.
Children must therefore be prepared for real life. Parents should focus on teaching serious lessons once. Footer Disclaimer Affiliate disclosure Legal mention Privacy policy. Get the latest content and information about our best products once or twice a month.
We respect your privacy. This site uses cookies: Find out more. Okay, thanks.